One Hour Free Act Consultation for All Act Users
Tony Holowitz
President
Tel: 888-734-2511
Cell: 781-728-9777
[email protected]
About Tony Holowitz: Act Certified Consultant
I became a computer teacher by accident.  In 1998 on a rainy Saturday afternoon, I visited my local computer store, the Computer Café in Arlington, Massachusetts to buy some supplies.  When I walked into the store there were about six people sitting at computers waiting for an instructor to arrive to start a computer training class…
It became apparent that the instructor was running really late, so I asked the girl behind the counter if I could help out by teaching students about the Internet until the teacher arrived.  She said yes.  So I taught them about the Internet for about ten minutes and I had a blast.  I loved it.  I remember going home that afternoon and telling my wife that I think I had discovered a new career as a computer teacher.  That's how it all began, a computer instructor ran late for class and that launched a new career for me.
Act CRM Teacher: Act Certified Consultant
Shortly after that experience, I decided to start a new computer training business and the first thing I had to do is come up with a name for my company.  After much deliberation I decided to name my business after my oldest son, John Anthony Holowitz. That's how my company the John Anthony Group was born.  Although the company name was very meaningful to me, I started to realize it wasn't a name that was easy for people to remember.  So I started telling people to think of me as Tony the Teacher – not Tony the Tiger, Tony the Teacher.
Today, I have more than 800 clients scattered around the globe.  I've  taught people all around the United States and as far away as Australia.  I use tools that allow me to connect to a  person's computer so I can view their screen and interact with them while talking to them on the phone.  Wherever they live or work, it's like I'm sitting right there next to them.  Amazing!  My typical client is an individual or small business person that uses me as a trusted resource to teach and advise them on a wide range of subjects related to using a computer on a day-to-day basis.  This includes web design and marketing.
More than an Act Software Teacher & Consultant, I Offer Free Computer Training: Word, Excel, Outlook & PowerPoint and more…
Many years ago I taught a  one day six-hour computer training boot camp for beginners, and there were two students in that class that really stood out to me.  The first one was a young man who I suspect was about 20 years old and the second was a woman by the name of Margaret Spangler.  I suspect Margaret was in her 60's.  The young man looked like he didn't really want to be there, while Margaret looked absolutely thrilled to be learning about computers.  Margaret wanted to learn as much as humanly possible during that day and at the end of the class she couldn't say enough nice things about me.  She really made my day.
Margaret was so eager to learn that she made a great impression upon me.  That afternoon after class I started thinking about getting older myself and the fact that computers were a young person's game.  What would I do when I got older?  That set me to thinking about teaching people that were older. "Senior citizens." At that time, many seniors were feeling that the computer revolution had passed them by, and they often felt intimidated by computers.  That's when I got the idea to start a training business that catered directly to senior citizens — "senior citizens" being anyone 50 years or older just like the senior tour golf!
The first thing I had to decide on was a name for the new business.  When I'd done that,  I had to find out if the corresponding domain name was available so I could set up a website.  It was, so I registered www.teachanolddognewtricks.com.  To make a long story short, that training business evolved over a number of years to what it is today: free computer training for everyone.
In the last few years I've heard quite a few stories of people being laid off around the country and having a hard time finding a new job.  The stories of people losing their homes are all around us and I've decided that if I offer free training maybe those people can find an appropriate job. A better job. A job that would allow them to pay their bills.  I'm not rich, but very fortunate, and I just wanted to give something back to people less fortunate.  It's really that simple.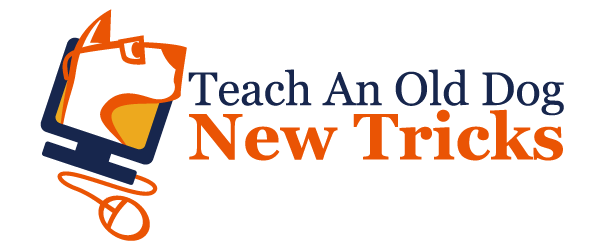 Getting Personal
I live in Arlington, Massachusetts with my wife and three sons; Arlington is about 5 miles from Boston,  right next to Cambridge, Massachusetts.  My wife, Hillary Wright, is a nutritionist at the Dana Farber Cancer Institute and has a private practice at the Domar Center for Mind Body Health at Boston IVF.  Hillary just published her third book.   You can meet Hillary Wright at www.HillaryWright.com
Charitable Giving
Tony Holowitz: Pan Mass Challenge
Since the summer of 2002 I've participated in a two-day 192 mile bike ride called Pan Mass Challenge (PMC).  The PMC raises money for the Dana Farber Cancer Institute and the Jimmy Fund, the charitable arm of the Boston Red Sox.  The Pan Mass Challenge has raised more than $760 million since it's inception in 1980; I have personally raised more than $97,000.
Held the first weekend in August, the PMC hosts more than 4800 riders and almost 3000 volunteers, and 100% of all the funds raised are donated to the charity.  To learn more about the event please visit my website www.TonyPMC.com.