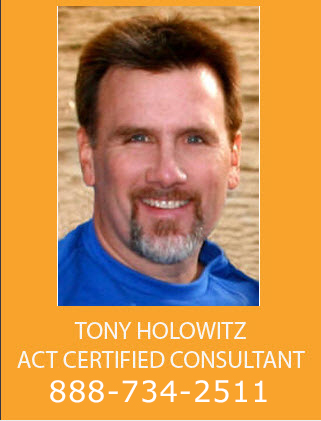 Free Act Software Training
I'll answer all of your Act software questions for FREE
Getting started, customization questions & everyday use questions. Act Pro, Act Premium, Act Premium Cloud for the Web or Act's new subscription service?  I can answer all your questions about Act Software today.  Right Now.

I'll give you 60 minutes of my time absolutely free, with no obligation, to discuss all of your Act Software  training questions.  It is Time to Act.

Simply Call: 888-734-2511
or email: Tony@TonyTheTeacher.com
Since 1998
Since 1998, Tony has been teaching people about Act and other related software, which includes: Microsoft Word, Excel, Outlook and PowerPoint.  He also teaches QuickBooks and WordPress.  He is well rounded and can help your business better use Act!
Tony's Expertise
Tony is editor and chief at www.365ActTips.com, a website offering act tips, training and resources for act users of all abilities.  I teach, consult and advise.
Tony The Teacher
www.TeachAnOldDogNewTricks.com offers more than 100 hours of free computer training videos and tutorials,  which were created by Tony.  Get a sense of his teaching style and approach.
Daily Hours (Even Weekends): 8:00 A.M. to 10:00 P.M.
I'm here to help you with Act!