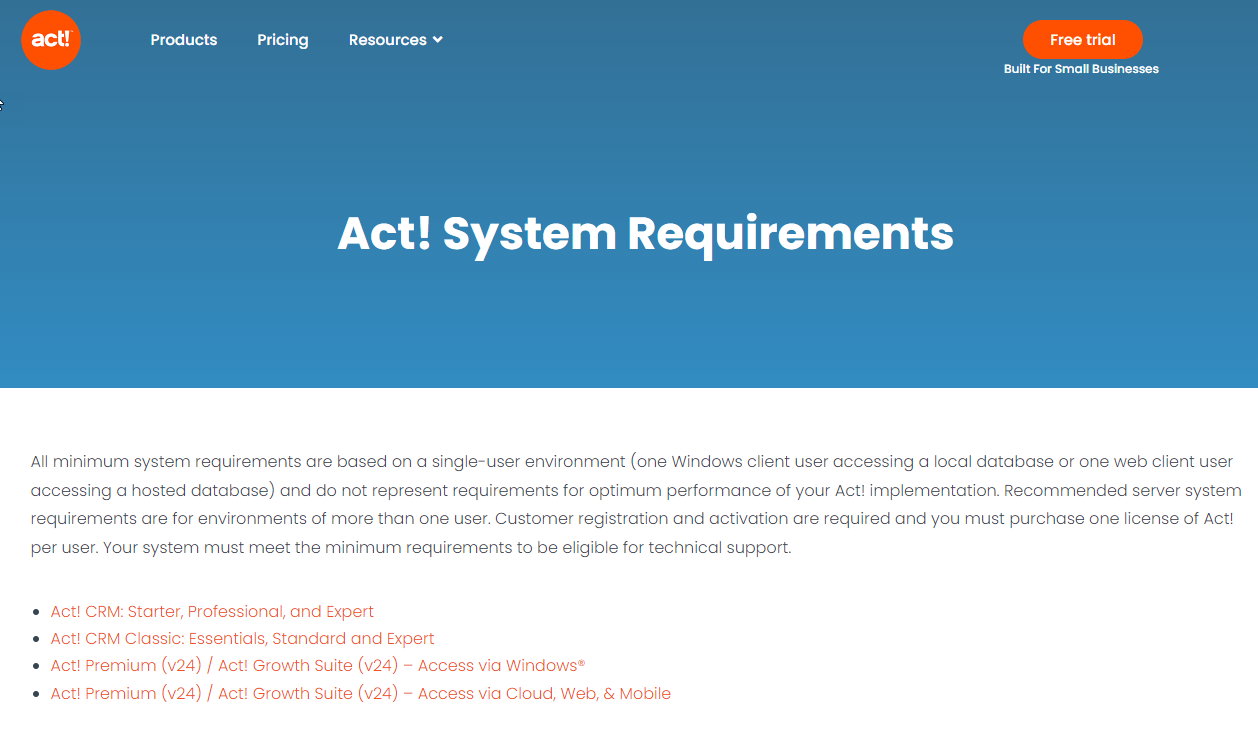 I'm often asked about Act's system requirements so I decided to post a brief summary and a link to Act's web page that gives greater detail for the most current version of Act (v24 at the time of this post).  Here are some of the basics:
Act! Premium (v24) / Act! Growth Suite (v24) – Access via Windows®
Supported Office Integrations
Supported Operating Systems
Act! uses SQL Server® 2019 Express or your existing installation of SQL Server 2014 R2 or newer.
Source: www.Act.com | https://www.act.com/products/system-requirements/