Act CRM Review June 2022: Act Premium Cloud vs. Act Premium Desktop Highlights
Finally, a great offering for Act users old and new.
In today's crowded CRM marketplace, I am happy to announce that Act made a really good decision with their most recent (June 2022) offering: Act Premium Cloud.  Act Premium Cloud replaces Act CRM Classic in name only with one important addition: desktop sync.
Act CRM has been around for more than 35 years and has over 800,000.  Most of those users work with Act desktop software in the transition to using a cloud only version of Act is not something that many of those users adapt to easily.  The common refrain is I do not want to use Act software in the cloud.  Today however, with the desktop sync service that eliminates that concern because you can use Act on the desktop and use the cloud as a synchronization service or server, or, you can use just the cloud version.
In my opinion the sync option is the insurance policy in case you cannot adapt or get used to the cloud version of Act.  My experience is bad that most people that have an issue with the cloud version of Act from a usability point of view have simply needed a little bit of training about how web browsers work.  I believe the cloud version of Act is about 80% of what you are accustomed as long time Act user.  Of the 20% that is different the vast majority of that is related to the characteristics of using a web browser.
Let me give you a simple example: right clicking the mouse button and Act desktop yields a different result than right clicking in a web browser.
These minor issues can easily be overcome when you learn about some of the advantages of working in a web browser with Act software.  One obvious example is the simple fact that there is no software to install on your computer.  You can use Act on any computer with a web browser.  At this point in time, I highly recommend Microsoft Edge when using Act Premium Cloud.
17 Major Benefits of using Act Premium Cloud: $360 Annually
14 Day Free Trial
Easily import your current Act database
No software to install
No expensive servers
No expensive IT support
Receive 30 minutes of my time to help you get started and setup
Includes my training videos for Act Premium Cloud
Optional desktop sync service for $120 per year
Desktop sync gives you the best of Act CRM: Cloud & Desktop
Includes Act Companion Mobile App
Free automatic software updates
Basic Act Marketing Automation included
Automatic Nightly Backups
6 GB Cloud Storage
Send and Receive Emails with Microsoft Outlook
Access to API Technology
Act continues to improve the software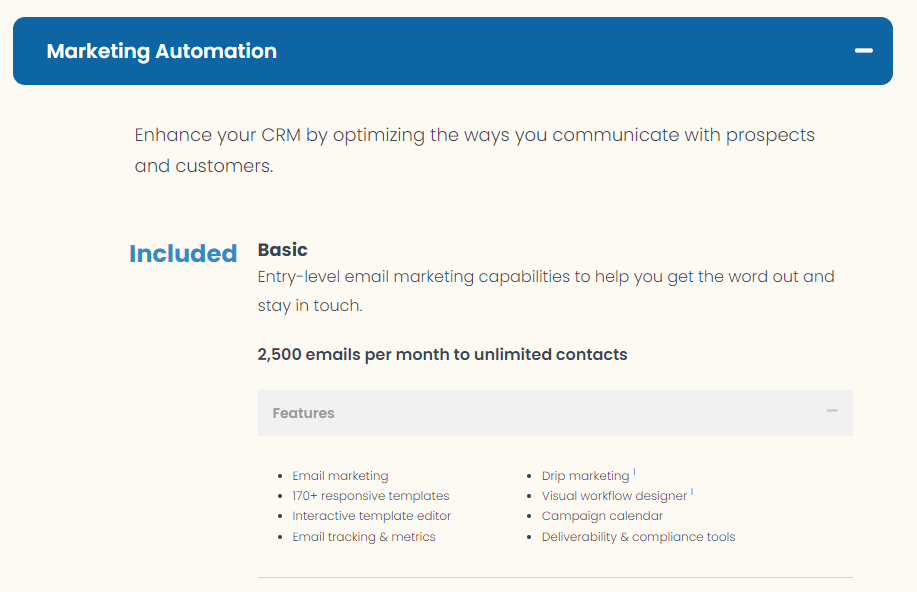 What is the Cost of Act CRM?
 Video Transcript
Good morning, everyone. My name is Tony Holowitz and I want to thank you for being here for this quick update on Act CRM pricing. In June of 2022 Act changed their pricing structure.
Now they've done this in the past. And a lot of times they rename things and they change some things, but they just had a pricing update that I'm pretty excited about because I think it has some great new features for act software users. Act has been around for a long, long time, more than 35 years. And as a company they're continuously evolving, they were always desktop software and they've evolved into web-based software as well. So now you can use Act as installed desktop software or you can use it in the cloud. Act Premium Cloud is their new iteration of Act software. What was previously known as Act CRM Classic.
Act Premium Cloud
They now offer Act Premium Cloud for $30 a month. Now you have to pay annually. So it's $360 a year, but what's interesting about this is that when they work with Act Premium Cloud, they make it really easy to get started and they start with a free trial, very easy to implement. If you're a current Act user, you can create a backup of your Act database, get it uploaded to the cloud and be up and running in as little as 60 minutes. It's really easy to start working with. There is no software to install. There's no expensive IT Support needed, or servers. It's really self-serve. And again, I can help guide you through this, but to get into Act, you can use any of the three most common web browsers, Chrome, Microsoft Edge, or Firefox. Having said that I've been using this software for 18 months in my office and I recommend Microsoft Edge.
So, it's web-based browser access. It also comes with a mobile app and it's very easy to add users. So, if you need to grow or if you continue to grow really easy to work with. So when you think about software and act, most of you think of traditional act desktop software and act desktop software is 37 50 a month or $450 a year. So 450 versus 360 is web based. One is Act desktop software. A lot of times people need help installing it. If you have an older version of act, you have to uninstall that software to install the new we offer that support if needed, but desktop, desktop software often needs support. What are some of the differences? What are some of the features? Well, a lot of these features are exactly the same. You have calendar and activity tracking. That's a very common thing integration with Microsoft Office.
 Act Premium Desktop Software Cost
And here I'll point out that in my opinion, the most important thing is integration with Microsoft outlook. And when I say integration, what I mean by that is really sending and receiving email. I really like the whole concept of the cloud, but let's take it a step further. What if you say, "Hey, I'm not really a cloud based person. I really want the desktop." Well, cloud is $360, desktop, is $450, but what if you want to have both of them together?
Act Desktop Sync Service
Act is now offering a Sync Service where you start synchronizing your data between the cloud and the desktop versions of Act. Because of that, it would be rare when I'd solely suggest the desktop software. I would always suggest that you go with the sync service because it's an additional $30. And what that does for you is gives you the option to work in the cloud or on your desktop.
The cloud is great when you're traveling or if you have a second computer, but if nothing else, that little extra, that you'd pay to have both and have that sync option that is going to work as a back for you, just a little bit of security. So, you have some options here and act is changing. Act is growing. And I think this is a great option for Act software users. If you have any questions about any of this, feel free to reach out to me by phone or by email, but reach out to me and I'd be more than happy to go into this and discuss your options.
Ladies and gentlemen, my name is Tony Holowitz. Thank you so very much for being here and you have a fantastic day. Thank you.