Buy Act Pro v24 (released fall 2021)
Perpetual One-Time Act Software Purchase
Act Pro Purchase Link: Buy Act Pro v24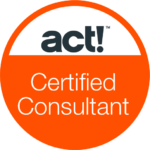 Act Pro software has been around for more than 30 years.  It originated as desktop software that you physically installed on your computer.  There was a time where you could buy one license and put it on multiple computers.  Today that has changed.  Act Pro software is a one-time purchase.  A perpetual license.  Having stated that, it has an obsolescence date.  Act version 24 has an obsolescence date of 11/30/2023.
https://www.act.com/obsolescence-policy
So, what does that mean?  If you call Act directly you can no longer get support for the product.  They typically stop making updates for it and they will ask you to upgrade to the newest version.  For many Act Pro software users this is not a big deal.  Why?  Because they purchased Act and plan on using it as it is.
Act Pro vs. Act Premium Annual Subscription
The major difference between Act Pro and Act Premium is that Act Premium is a subscription product.  As of this date, you can get an Act subscription for $350 per year per user.  Currently Act Premium comes with the following subscription services:
2500 monthly emails
Act Companion: an app to view your Act data on your mobile device
upgrades to the newest version as requested
Long time Act Pro users, not all of them, but many of them, hate the idea of a subscription.  They are so used to buying Act once and being able to use it for a long time that the thought of paying for every year drives them crazy.
The bottom line is this: if the services you receive by purchasing an annual subscription can be utilized to make your business or sales position more profitable, it is a no-brainer to get the subscription.  It is measurable.  Having stated that, it is up to you to make sure you learn how to utilize Act to its fullest potential to make it a profit center and not an expense.
Luckily, I offer one-on-one training and access to my www.actclever.com training website to all my clients.
Act CRM Classic: a Second Subscription Option
Act CRM classic is purely web-based software and is also an annual subscription.  Currently, it is $360 per year and I use it in my office.  It is great because there is no software to install.  Long time Act users might find some challenges because they have to adapt to using Act in a web browser.  Those challenges can easily be overcome with some simple training and I offer a series of training videos to make this a good experience for everyone involved.  I love it.
History of Act Pro software
Sage originally owned Act software.  Older Act software users remember version 6.  Between the years of 2005 and 2013 Act would typically come out with the new version every fall in the software was named with the year included.  For example Act by Sage 2005.  That followed through Sage Act Pro 2013.  The next version was called Act Pro version 16.  They moved away from adding the year to Act software.  Act is now up to version 24 which was released in the fall of 2021.
Act Premium vs. Act Pro: a few minor differences
a very brief explanation of the differences between Act Pro and Act Premium is that Act Pro was designed for individual users and small businesses with up to 10 users.  Act Premium was designed for businesses that had more than 10 Act software users.  There was a web component option.  And advanced security options with Act Premium.  If you are not sure which version of Act makes sense for you, use my Calendly link here: www.Calendly.com/tonyholowitz to schedule a quick call or 30 minute review session of your Act set up so I can advise you the best steps for moving forward.
On its face, Act Pro and Act Premium are very difficult to tell apart.  Regardless of which software you use my goal for my clients is to help them make the software efficient and profitable for the way they intend to use it.
Respectfully, Tony Holowitz 781-728-9777