Act Version 24 Released September 17th, 2021
I am a Partner with Keystroke based in Toronto and Ken Quigley (Owner & President at Keystroke) has written a great article on the new version of Act: Act version 24.  Act's new 64 bit offering.  From Ken Quigley at Keystroke:
The long-awaited Act! v24 is available today. Act! v24 delivers turbocharged performance via a 64-bit native architecture, while Office integration enhancements bring optimized usability. New marketing automation capabilities also enable greater collaboration and drive dynamic marketing outreach with intelligent follow-up.
Upgrade with confidence to Act! v24 – rigorously vetted for quality and user experience.  Ongoing updates – including support for Windows® 11 – ensure you always remain compatible with the latest hardware and operating systems.
What's New with Act! v24?
New 64-bit Architecture – Windows & Web
Act! v24 capitalizes on the inherent benefits of today's 64-bit hardware and operating systems – gaining full access to all available system memory for superior speed, performance, and scalability.
Why 64-bit? – It's all about POWER!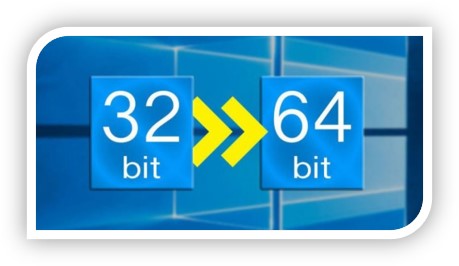 Memory Access: Access 17,000,000,000+ GB of RAM with a 64-bit native application vs. 4GB with a 32-bit application.
Multi-Tasking: Run multiple applications concurrently without system lag or out-of-memory issues.
Speed & Performance: Enjoy superior speed during high-load functions and support for large files and data sets.
Scalability: Run multiple concurrent 3rd party add-ons optimally and support large or growing implementations.
Security: Leverage the inherent security benefits of 64-bit hardware and operating systems.
Multi-task, perform high-load functions, and support large files and data sets without memory issues via access to virtually unlimited RAM with a 64-bit native application vs. 4GB with a 32-bit application.
Important Notes (v24):
Windows, Web, API, and Office integration drivers are now 64-bit native
Requires 64-bit hardware and OS
Web runs under 64-bit IIS mode
Must reinstall 3rd party add-ons (64-bit compatible only)
Office Integration & Marketing Automation Enhancements
Enhance the effectiveness of your marketing efforts with new collaboration and design tools, intelligent A/B testing, and automatic follow-up actions based on the marketing engagement score.  Streamline common relationship management tasks between Act!, Outlook, and Word for maximum efficiency.
Act! v24 uses 64-bit integration for Outlook and Word add-ins, allowing for optimal performance and scalability. 

v24 Focus Area – Outlook Add-In
UI/UX Enhancements
Select from multiple databases quickly and conveniently in the Outlook Add-In and apply toolbar actions (e.g. Quick Attach, Attach to Contact, etc.).
 New Features & Improvements
Attach emails to history for contacts that do not have an email address in Act!, based on matching of data in other fields.
 Set up API connection to Outlook easily for locally shared hosted databases via the new Preference option.
v24 Focus Area – Word Add-in
UI/UX Enhancements
Pull in current contact list used during Mail Merge for attaching or recording to history.
New Features & Improvements
Embed images in MS-word-based Mail Merge templates from image fields on contact records.
Resume sending Act! Mail Merge through Outlook due to fix of issue caused by latest MS security update whereas items were going to draft folder.

v24 Focus Area – Compatibility Updates
Run Act! v24 on Windows® 11 for the latest usability and security enhancements from Microsoft® – set to release in Q4 2021.  Additional compatibility updates include support for Office 2019 and SQL Server 2019. Your Act! subscription ensures ongoing compatibility with current hardware, software, and operating systems for maximum productivity and peace of mind. 

Windows 11

Deploy Act! v24 on Windows 11, releasing October 2021.
Reap the benefits of a modern 64-bit platform with the latest security and performance enhancements from Microsoft.
Leverage Act! subscription to stay current and compatible with the latest hardware and operating systems.

Office 2019

Act! v24 uses 64-bit integration for Outlook and Word add-ins, allowing for optimal performance and scalability.
Act! Office Add-Ins support 32-bit and 64-bit versions of Office 2019.

SQL 2019

Deploy pre-packaged SQL 2019 automatically for new installs for maximum performance and convenience.
Upgrade to SQL 2019 upon install of Act! v24 if the supported version of SQL is not detected (<SQL 2014 R2)
Benefit from the most recent SQL security, performance, and scalability enhancements.
v24 Focus Area – Act! Marketing Automation
New Features & Enhancements:

Capture notes and reminders and collaborate with others on template design with the new Comments feature.
Hide individual rows or blocks of content from rendering in mobile emails to optimize optics and readability.
Send an A/B email test to subsets of your recipient list, then automatically send the best performing version to the remainder based on the decision criteria you define.
Trigger follow-up actions such as calls, meetings, or additional emails based on a score derived from email, landing page, and website engagement by each recipient.
Enjoy greater design flexibility with multiple sections and a two-column display on landing page templates.
v24 Focus Area – Usability & Performance
150+ Defect Fixes
 UI Enhancements
Updated graphs & charts with modern, 64-bit compatible components in Act! Dashboards.
v24 Focus Area – Feature Deprecations & Changes
Legacy Features Removed:

Act! Dialer (removed due to lack of modem use amongst current users)
Act! Email (antiquated 32-bit email client that was seldom used and uncompetitive with other email clients like Outlook)
Smart Tasks (developed in 2011, this feature has fallen into disuse)

Features Changed:

Ecommerce connections are now supported by Zapier.
Downloads
Here are the installer links for the v24 installers, including Update 1.
Update 1: http://CDN.updates.swiftpage.act.com/updates/24.0/act2400update1.exe
Summary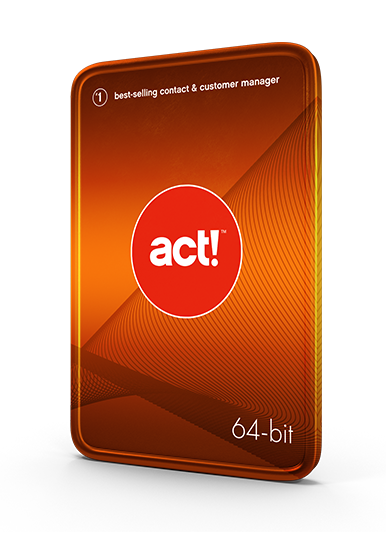 This is the architectural and feature upgrade that Act! users have been waiting for. Most all new computers purchased in recent years come fitted with 64-bit hardware and software, and we finally have an Act! that is optimized to support them. Some small user groups may not see the improvements until mail-merging, report running, or other such features that can leverage the improved memory management of 64-bit, but larger workgroups and web deployments will see the performance difference instantly as these users typically were the ones most limited by the previous 32-bit memory limits.
We do caution all users considering this upgrade to do a full inventory of their add-ons, and to check with the publisher of each before upgrading. While we expect most will be compatible with Act! v24 within the next 2-4 weeks, some perpetual license products may require you to purchase them again if a new version release is required. Subscription add-ons should be less of an issue as they're obliged to provide these upgrades as part of the subscription fee, but you should still confirm with them before upgrading to Act! v24.
The other point to take note of is Act! v24 is NOT schema-breaking, meaning the database version will remain v22.0, as it has the last couple of years. The advantage of this is you can upgrade with confidence knowing that if you face any unexpected hardware or software impediments to completing the migration to Act! v24, you can safely downgrade back to at least v22.0 without issue. Simply put, the program is updated, but not the database schema. This should come as a relief to most users as the upgrade process tends to be quicker and less trouble-free without schema updates –  especially amongst remote users.
Subscription Options
Act! v24 is available as part of the Act! Premium Subscription product line, including Act! Premium, Act! Premium Cloud, Act! Premium Plus, and Act! Premium Cloud Plus. Please click the following links to subscribe to your choice of these Act! Premium products. If you're a current subscriber, Act! v24 is available at no extra charge.