Act Premium CRM Software Price Update September 2021
Act Premium version 23 (version 24 will be available in the fall of 2021) on premises self-hosted software is $450 per year per user.  This is software that you physically install on your computer.  It is a yearly subscription.  If you are current user of Act CRM and would like to upgrade it is $350 per year.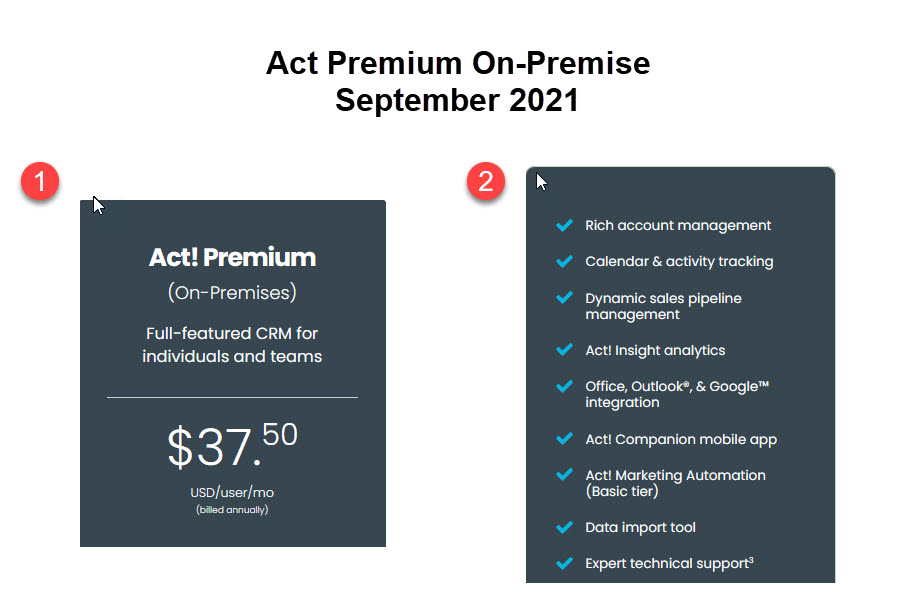 Act now offers a SaaS option.  SaaS stands for software as a service and it is completely self-serve.  On a personal note, I have been using it since late December 2021.  It is very easy to set up and offers a 14-day free trial.  There are monthly and annual subscription options and three plans to choose from:
Act CRM Essentials is great for people that treat Act as a Rolodex
Act CRM Standard is great for small businesspeople and salespeople
Act CRM Expert is designed for users that want sophisticated advanced marketing automation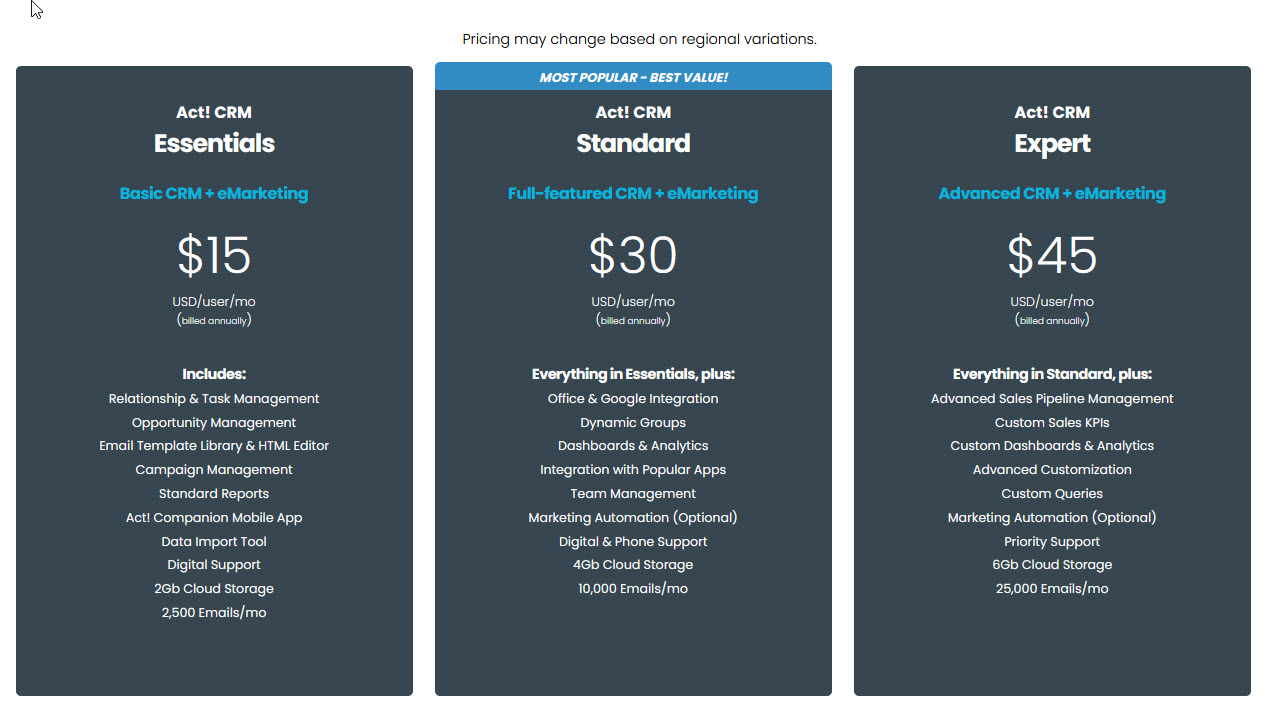 Act stopped selling Act Pro software.  The last version is version 22 and we purchased copies that we sell for $390 while supplies last.