Act CRM Login: How do I login to the Cloud Web version of Act?
It is possible that your account is set up directly through Act.  There is also the chance that you are working with an Act reseller such as Keystroke (where I am a partner) and they would have a different login screen.  Finally, it is possible that your IT department has set up the web portion of your Act database and they would provide you with the unique login address.
Below are some of the common Act CRM login options and a good place for you to start.
High School Students: If by chance you got here because you are a student and you are taking your ACT college entrance exam, you would want to visit www.act.org.  Best of luck taking that exam and good luck in college.  Study hard!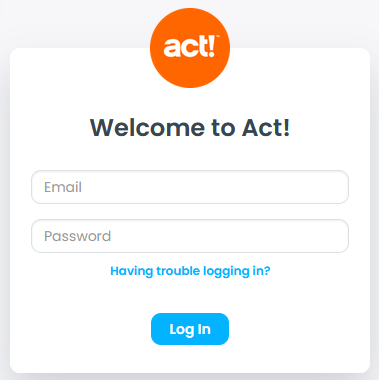 Keystroke Web Login
I am a partner at Keystroke, the largest reseller of Act Software in the world. They also offer hosting services, as do I thru their Act Hosting program.  If you are a customer your web login will be found at www.MyActLogin.com.  If you have questions call me at 781-728-9777.  Tony.
Act Premium Cloud was formerly know as as Act CRM Classic, which was introduced in the fall of 2020. In June of 2022 it was rebranded as Act Premium Cloud.  OK, enough of a history lesson.  To Login, visit https://my.act.com or click on the button below.  Enjoy.